A better way to work. 

The ideal way to convey stock for cutting. Senator Profi-Line hoists make loading and unloading at the guillotine workstation a cinch. No bending, no manual lifting and no time wasted - your Profi-Line advantages.

Flexible: The Profi-Line features.

Robust welded construction, designed for transversal pick-up of pallets

Movable via two ball-bearing mounted wheels and two steering wheels

Hydraulic drive

Stock is automatically lifted and lowered with use of a photocell

Choice of adjustable forks or platform

Easy to use control panel with three automatic operating commands

Bilateral blower for blowing and fanning stock (optional)

Pre-piling device for ensuring true and even stock edges (optional)

Pile board with or without blower, gaps for gripper systems on demand (optional)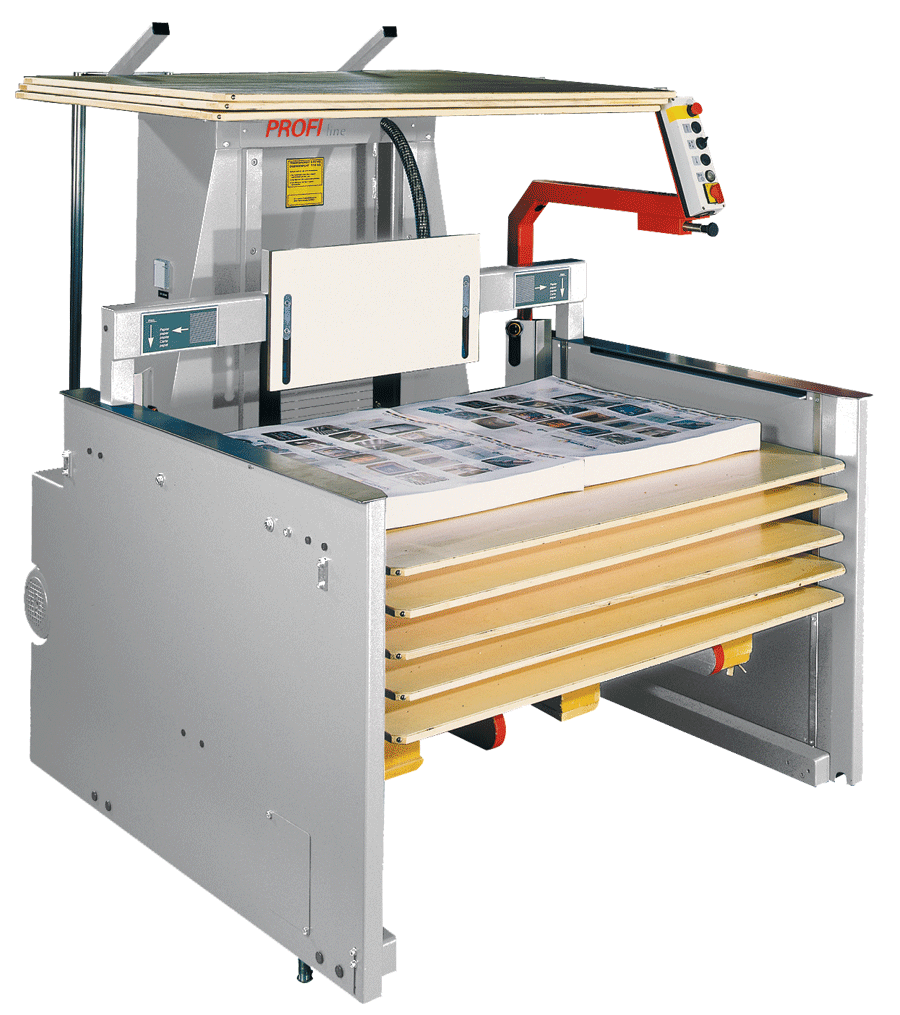 Air Board Lift Profi-Line BL-LU

The right model for every need.

Schneider Senator offers you several ways to position your stock. The Pile hoists are available with forks, platforms, with or without lateral air blast and, upon request, with pre-piling devices for ensuring true and even stock edges. These free-standing hoists provide an ergonomically designed control panel that can be mounted on the left or right side. It permits also lifting and lowering manoeuvres to be automatically controlled. It furthermore ensures the precise positioning of the stock at the proper height. These pile hoists make stock handling easier than ever before. And that saves time and effort.

*Pre-Piling Device shown on left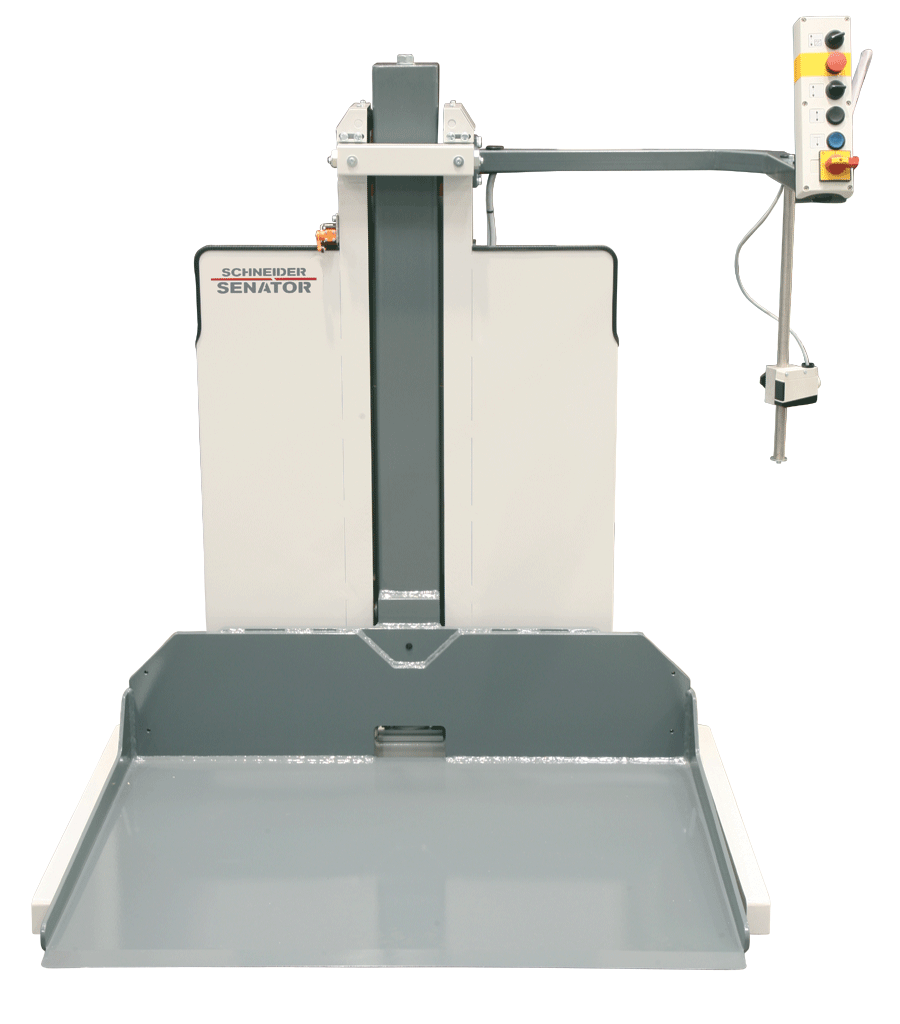 Pile hoist Profi-Line PLE QS